Objective: To create eye-catching packaging that will appeal to milk drinkers and will persuade milk alternative drinkers to switch back to milk.
Rationale: My solution was to

put only the necessary content on the bottle to not distract from the cleanness of the bottle. I chose a clear glass round bottle that would show off the purity of the milk and allow the white of the milk to shine through the cow in the logo.

Further, I chose to keep the logo in black and white to keep the minimal feel. I decided to have the cow's head facing the viewer because the symmetry adds to the simplicity. 

I chose a sans-serif font with round and slightly thicker edges to complement the thicker lines of the logo. The simplicity of the design and the small amount of copy gives the text "with added vitamin D" importance.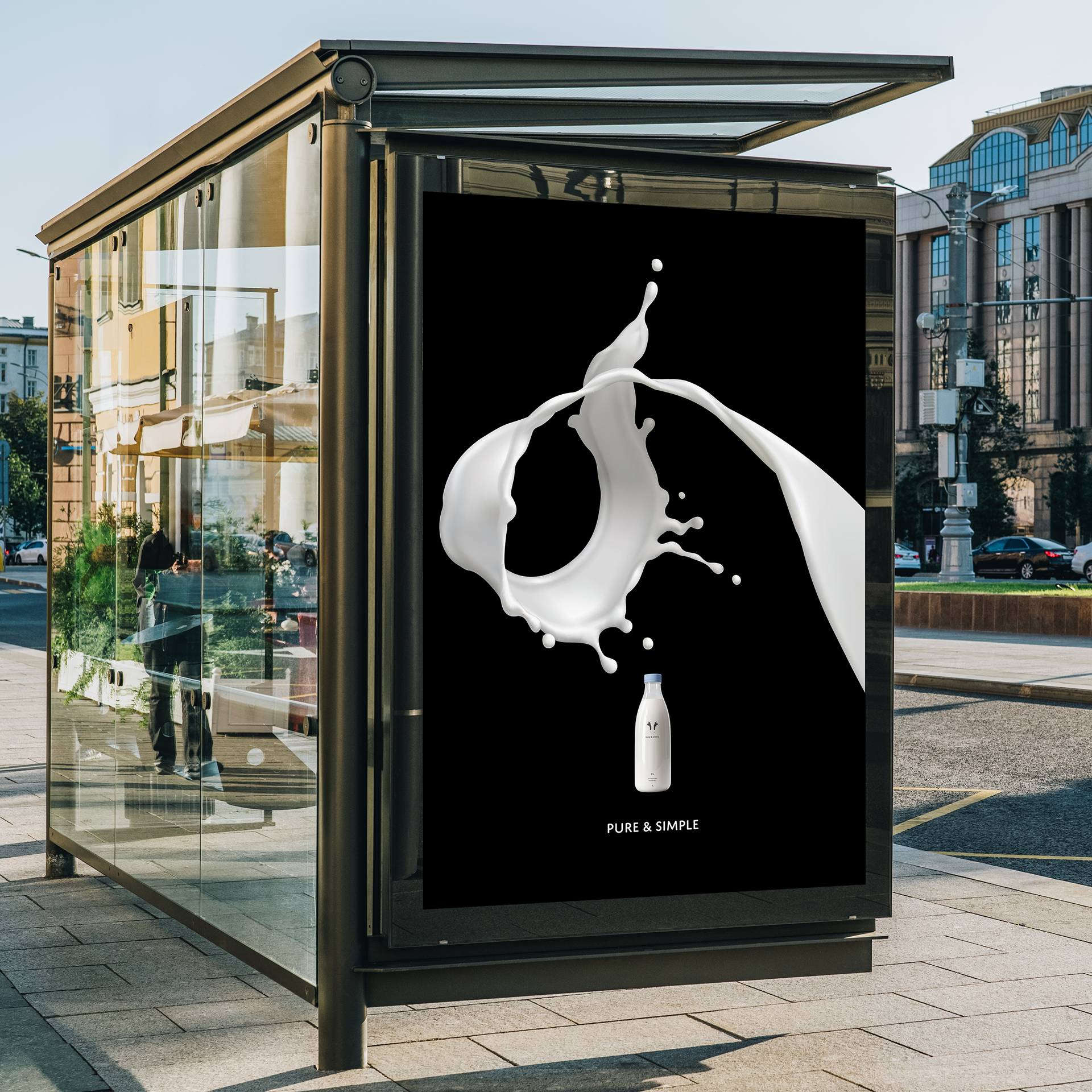 Mockups used for educational purposes only